Thursday, 27 August 2020 04:38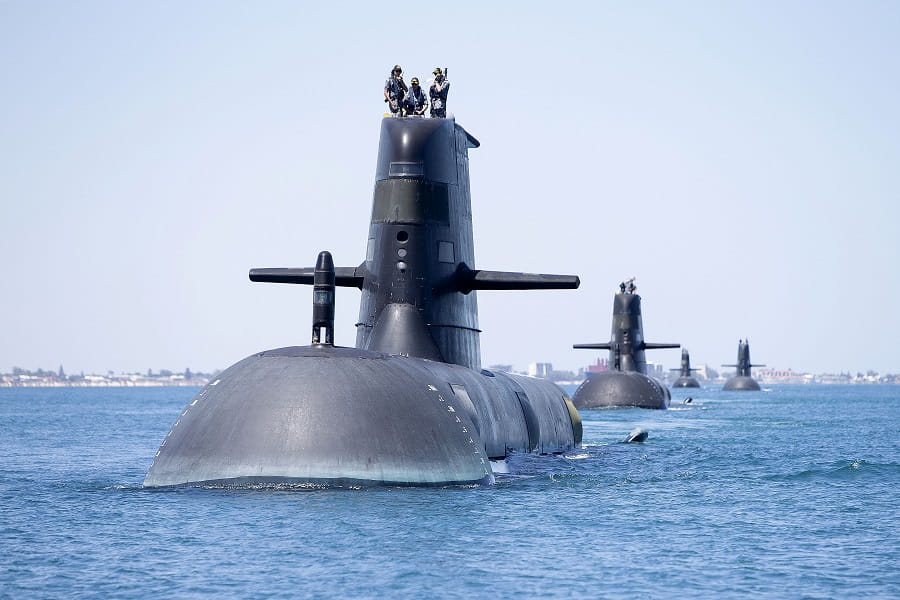 ASC is Australia's leading sovereign capability on submarine platforms, including the management of local and international supply chains.
ASC built and now sustains the Royal Australian Navy's fleet of six Collins Class Submarines and is an integral part of Australia's maritime defence strategy and national security framework.
ASC employs more than 1000 employees across its sites.
ASC's capability in specialised submarine construction and maintenance is located at two key sites in Osborne, South Australia and Henderson, Western Australia. 
ASC's submarine platform capability is aligned with that of the Royal Australian Navy. ASC undertakes the platform integration of the major systems and identifies and implements design improvements through a combination of in-country engineering know-how, advanced manufacturing and an extensive local and global supply chain.   
As a leader in the defence industry, ASC prides itself on the quality of services and products, its proven innovation, integrity and delivery.
ASC is seeking suppliers, including Small to Medium Enterprises, to work to continue to deliver world benchmark capability. ASC is committed to a sovereign supply chain capability and to partnering with Overseas Equipment Manufacturers to achieve this.
Suppliers interested in participating in programs at ASC are requested to respond to the ASC Expressions of Interest on the ICN portal. As ASC seeks to engage with industry on specific work requirements, suppliers with compatible capabilities will be contacted.
Australian businesses interested in supporting ASC to deliver and sustain sovereign capability on submarine platforms are invited to register their interest with the link HERE.
Thursday, 27 August 2020 04:30
BAE Systems Australia is encouraging Australian businesses who believe they can add value to the BAE 
supply chain to join their Global Access Program.
In response to the Australian Government's Global Supply Chain initiative, BAE Systems Australia established the Global Access Program (GAP) in 2012. Through their team embedded across their international business units, GAP creates export opportunities for Australian companies within the supply chain of BAE Systems group and partner organisations.

The GAP team engages with program managers and procurement professionals across BAE Systems' global supply chain to find opportunities for Australian suppliers to support a diverse range of products and services in the:
air

land

sea

electronic domains
To register your interest in being a part of the Global Access Program, register HERE.
To learn more about the Global Access Program, visit their website HERE.
To learn more about the Global Supply Chain Program visit the website HERE.
Monday, 16 December 2019 01:06
With over $500billion being invested in Defence over the next decade now is the time to act!
The Commonwealth Government is building a sovereign defence capability in Australia, defence-related opportunities for SMEs have never been more important.
To gain entry into Defence supply chain for any Defence project, SMEs must demonstrate that they have a track record of delivery, be at the top of their industry and be innovate at this time.
For this reason, it is essential that SMEs take every opportunity to build up a portfolio of public works.
All of our members have access to the tenders page on our website; where they can find a diverse range of tender opportunities from the Commonwealth government.
While not all of these tenders are defence-related, all of them will provide you with opportunities to develop a strong and relevant portfolio.
Thursday, 27 August 2020 04:45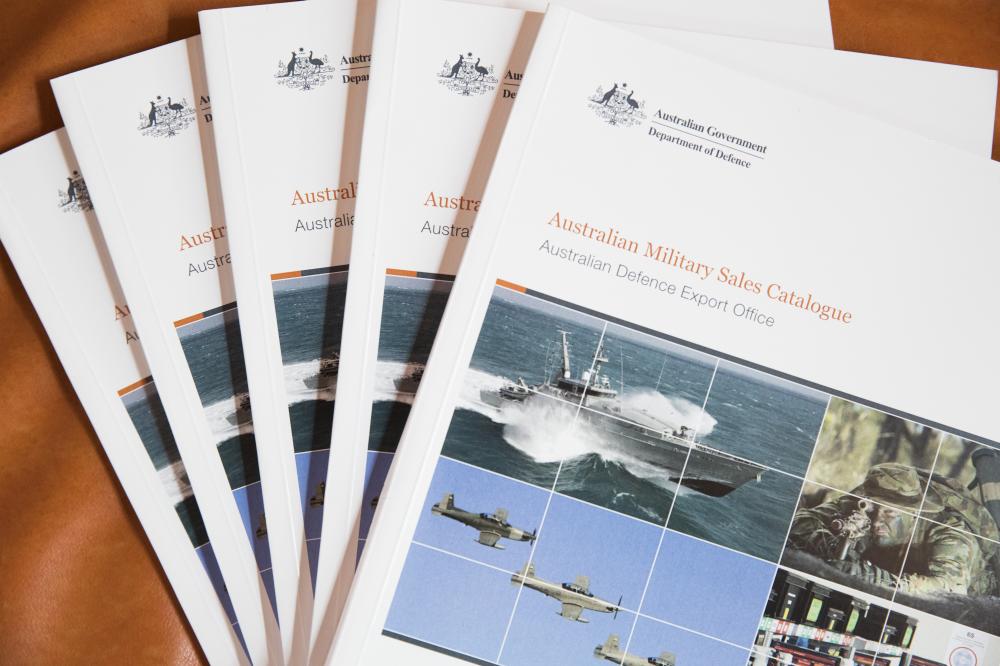 The 2021 Australian Defence Sales Catalogue is now open for submission! 
The submission process has now opened for consideration and inclusion for the 2021 Australian Defence Sales Catalogue. The Defence Minister's announcement can be viewed here


Details for the 2021 submission process (and the current Catalogue) can be found on the Australian Military Sales webpage here
Members with any enquiries should first visit the AMS webpage (noted above) and then email This email address is being protected from spambots. You need JavaScript enabled to view it. for any unanswered questions.